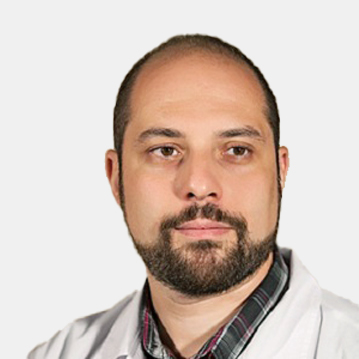 Maso Michael Lvovich
Mammologist, radiologist, ultrasound diagnostician
Work experience:

14 years

Academic degree:

PhD

Reception at:

ул. Лобачевского, дом 42, стр.4
Make an appointment
Main information
Directions
Reviews
Experience:
Associate Professor at the Department of Clinical Mammology, Radiation Diagnostics and Radiation Therapy, Faculty of Continuing Education of Medical Workers MI FGAOU VO "Peoples' Friendship University of Russia" of the Russian Ministry of Education and Science.
Senior Researcher, Department of Comprehensive Diagnostics and Interventional Radiology in Mammology, National Center for Oncology of Reproductive Organs, Moscow Oncology Research Institute P. A. Herzen - branch of the Federal State Budgetary Institution "National Medical Research Center of Radiology" of the Ministry of Health of Russia.
Specialization:
Radiologist-mammologist, specialist in ultrasound diagnostics.
Specialist in the diagnosis of breast diseases.
Digital mammography, tomosynthesis.
Multiparameter ultrasound diagnostics of breast diseases.
3D-automated ultrasound.
Interventional diagnosis (all types of biopsies of m / gland).
Contrast studies - ductography.