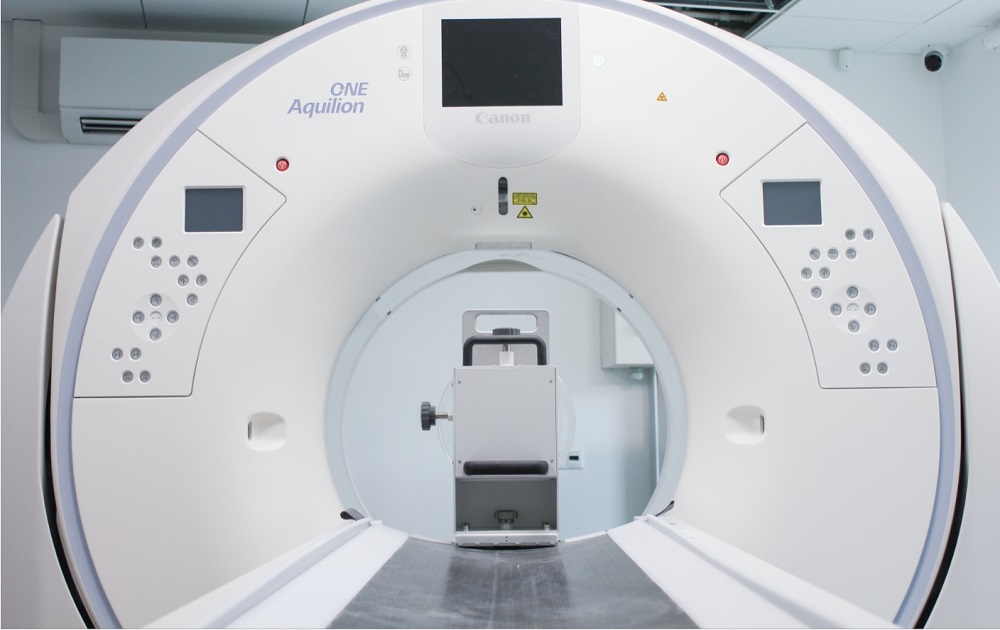 Computed tomography is a diagnostic procedure based on the principle of penetration of x-rays through the tissues of the human body. In contrast to classical radiography, CT implies the execution of many pictures at once with obtaining "slices" and their subsequent layout using software.
The clinic has 2 modern 64-slice computer tomographs by Toshiba and Siemens manufacturers, which allow providing:
quick scan with minimal patient exposure;
obtaining high-precision images;
high level of patient comfort and safety.
Using a tomograph, it is possible to carry out various diagnostic programs, including the study of the dentofacial system, internal organs, heart, blood vessels, skeleton.
General recommendations and research procedures
You need to come to the study with a minimum of cosmetics.
Temporary tattoos in the field of study must be removed.
Underwear (T-shirts, nightgowns, etc.) should be without rhinestones, without appliqués.
Before the study with contrast for 2 hours do not eat.
It is necessary to bring the previous pictures and descriptions of ultrasound, CT, MRI with you.
CT examination time - from 15 to 40 minutes.
Issuance of conclusions is made within 1-2 hours after completion of the study. If necessary, consultations, consultations, expectations of the results of additional research methods - within 24 hours.
Is computed tomography harmful to health
Obviously, like any other radiation diagnostic procedure associated with the use of x-rays, CT implies a certain dose of radiation exposure to the patient's body. The doctor also understands this, therefore, the appointment of a CT scan is always done on the basis of the diagnostician's information and the patient's condition, and can determine with certainty the necessity and frequency of prescribing a particular procedure.
Is a CT scan harmful to health? Yes, of course, radiation exposure has a definite effect on the body, but in acceptable doses. At the same time, modern computed tomography equipment is also manufactured based on the principle of minimizing radiation exposure. New technologically advanced tomographs have emitters that are several times lower than the previous generation of x-ray beam power, and the time it is exposed to the body is as limited as possible.
When conducting certain types of computed tomography (CT) studies, the patient needs special training. You can find out more about preparation in the contact center of the clinic.