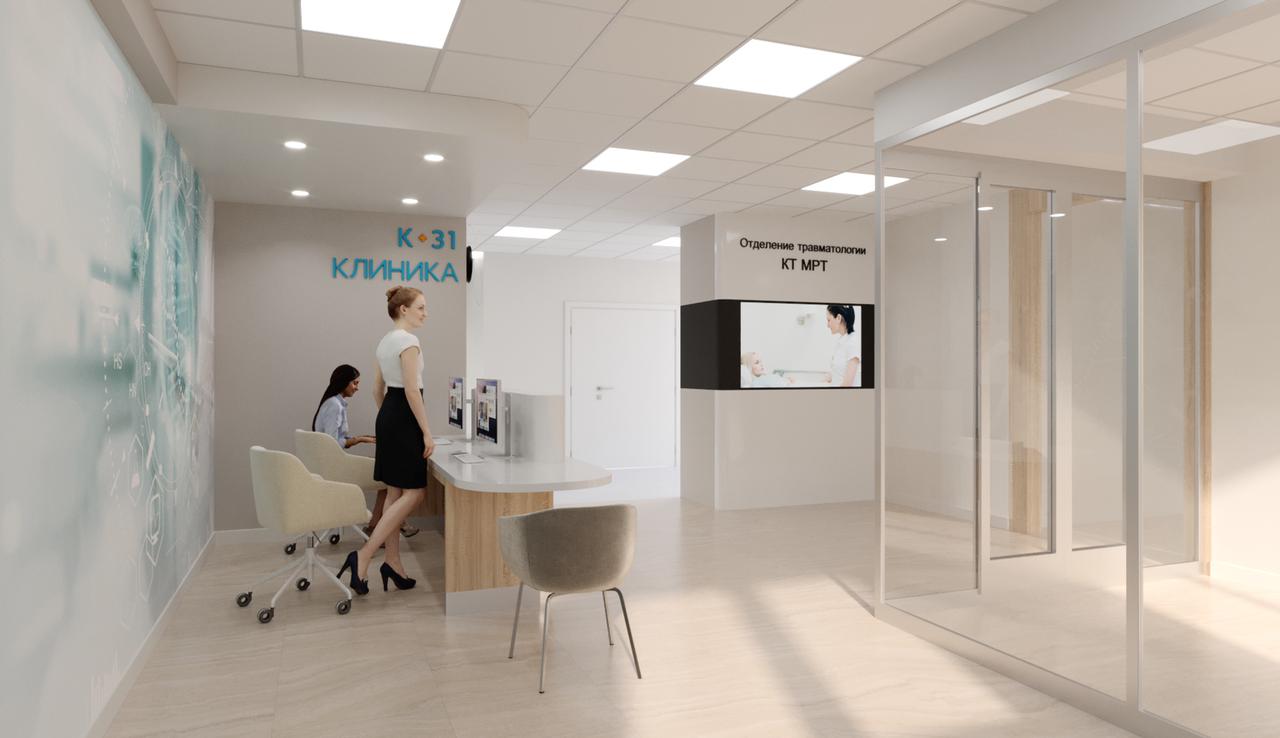 A multidisciplinary family clinic that combines a wide-profile polyclinic for adults and children, a diagnostic center, a trauma center, a hospital and an operating unit.
The clinic has advanced diagnostic equipment:
Magnetic resonance imaging GE Signa Voyager with a magnetic field strength of 1.5 Tesla. Diagnostics is carried out: adults weighing up to 250 kg, patients in serious condition and children.
The GE Revolution CT ES computer tomograph (256 slices) provides high visualization with low radiation exposure.
Mammography Senographe Crystal Nova.
X-ray digital system GE Brivo DR-F.
The clinic's diagnostic center is equipped with both advanced endoscopic equipment and expert-class ultrasound machines.
K+31 West has its own laboratory, with the ability to perform more than 3500 types of analyzes.
In the department of oncology K+31 West, an integrated approach to cancer therapy is practiced, which includes modern diagnostic methods (PET, CT, MRI) and treatment (chemotherapy, radiation therapy, surgery). PET-CT diagnostics and radiation therapy are available to patients both in cash and under the compulsory medical insurance.
The clinic presents such areas as: pediatrics, therapy, urology, pulmonology, gynecology, oncology, endocrinology, gastroenterology, cardiology, rheumatology, psychotherapy, neurology, manual therapy and osteopathy, reflexology, physiotherapy, traumatology-orthopedics department, otolaryngology, surgery, dentistry, plastic surgery, allergology and immunology, dermatocosmetology.
We take care of our patients by building trusting relationships based on confidentiality and respect.
Our principle is a convenient, most understandable and personalized treatment for each patient!
Features of the clinic K+31 West
High-quality medical care and a high level of service.
Modern medical equipment from the world's leading manufacturers allows for high-quality and detailed diagnostics.
A full cycle of medical care: from a doctor's appointment to high-tech treatment.
Highly qualified medical staff with extensive experience.
Comfort and ergonomics - for both doctors and patients.
Accessibility for patients with disabilities.
Multidisciplinary comfortable hospital.
Own laboratory.
Addresses
Academician Pavlova 22, Orshanskaya 16, Orshanskaya 16s1, Orshanskaya 16s2.
Contacts
Tel: 8 (499) 999-31-31
Clinic working hours
Mon-Fri: 08:00 – 21:00
Sat-Sun: 09:00 – 18:00