The multidisciplinary inpatient department was created taking into account the experience of advanced clinics and has all the necessary conditions for providing inpatient care to patients with a wide range of therapeutic and surgical diseases.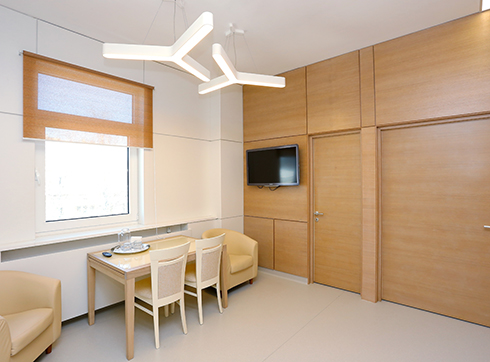 The department has wards of different levels of comfort:
Double rooms
Single Chambers
Luxury Two-Room Chambers
Each chamber is equipped with:
Bathroom and shower;
Panic buttons for calling a nurse on duty;
Internet (Wi-Fi);
TV;
Refrigerator;
Comfortable, roomy cabinets with individual safes;
Comfortable conditions for eating.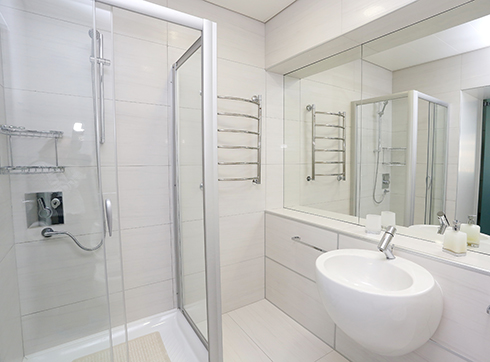 When placed for treatment in a single room, it is possible to organize an individual nursing post for monitoring and caring for patients, and it is also possible to place relatives.
The unique ventilation system of the chambers, a conveniently located TV, free Internet access via Wi-Fi, dietary "restaurant" food - all this makes the stay in the hospital comfortable and effective.
In luxury wards, it is possible to organize an office with the organization of business meetings. Accommodation with relatives is possible. Daily linen change, extra toiletries, towels, bathrobe, slippers.