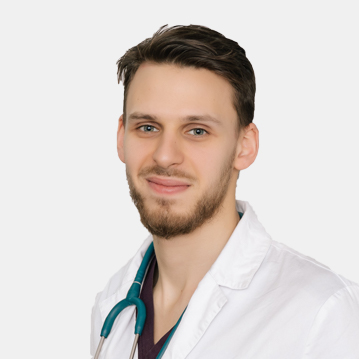 Grebenko Andrew yurevich
Reanimatologist anesthetist
Work experience:

8 years

Reception at:

ул. Лобачевского, дом 42, стр.4
Make an appointment
Main information
Directions
Reviews
Education:
First Sechenov Moscow State Medical University, specialty - medical business, 2013
FSBEI "Russian Cancer Research Center named after N. N. Blokhina ", residency, specialty - anaesthesiologist-resuscitator, 2015
Valid certificates: Anesthesiology and intensive care.
Thank you very much, Andrey Yurievich! I was operated on on
October 7th. You are a wonderful doctor, professional and very sensitive and attentive, empathic person! I feel wonderful. Thank you dear doctor! Be healthy, successful, loved! With respect and gratitude - OM Detyuchenko
deploy...
Detyuchenko Olga / 11.10.2020