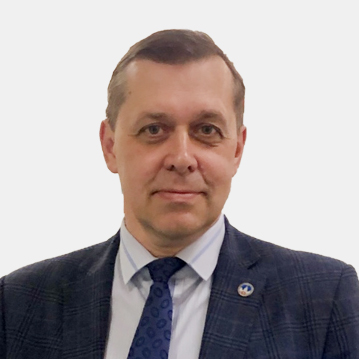 Sinitsyn Valentine Evgenyevich
Chief Consultant in Radiation Diagnostics, Radiologist
Work experience:

38 years

Academic degree:

Doctor of Sciences, PhD, professor

Medical category:

Врач высшей категории

Reception at:

ул. Лобачевского, дом 42, стр.4
Make an appointment
Main information
Directions
Reviews
Education:
In 1984 he graduated from the 1st MOLMI named after I.M. Sechenov. From 1984 to 1988 He studied at the residency and graduate school of the All-Union Cardiology Scientific Center of the Academy of Medical Sciences of the USSR (since 1991 - the Russian Cardiology Research and Production Center of the Ministry of Health of the Russian Federation, RKNPK Ministry of Health of the Russian Federation)
Scientific activity:

The head of the course of radiation diagnostics at the Faculty of Fundamental Medicine of Moscow State University named after M.V. Lomonosov, is a professor at the Department of Radiation Diagnostics of the Russian Academy of Medical Sciences. Under the guidance of Prof. V.E. Sinitsyn, 30 candidate and 4 doctoral dissertations were defended.
Area of professional interests:

From 1986 to 2008 worked in the tomography department of the RKNPK Ministry of Health of the Russian Federation, where in 1988 he defended his first dissertation in the USSR for the degree of candidate of medical sciences, devoted to MRI of the heart, and later defended his thesis for the degree of doctor of medical sciences. Since 2008, he has been the head of the Center for Radiation Diagnostics of the Federal State Institution "Treatment and Rehabilitation Center of the Ministry of Health of Russia".

Professional achievements and recognition:

Member of the executive and organizational committees of domestic and international societies, such as:
Society of Specialists in Radiation Diagnostics, European Society of Radiologists (ESR), European Society for Magnetic Resonance in Medicine and Biology (ESMRMB). He is vice president of the European Society for Cardiovascular Radiology (ESCR). In 2011, elected second vice president of the European Congress of Radiologists.
President of the European Congress of Radiologists (ECR) in 2014
President of the Congress of the Russian Association of Radiologists in 2015
Honorary Member of the American College of Radiology (ACR).
Member of the North American Society of Radiologists (RSNA).
In 2016 elected president of the Russian Society of Radiologists and Radiologists (RORR).
Member of the editorial board of 4 national and 3 international journals on radiation diagnostics. He is the author and co-author of more than 400 works in the domestic and foreign press, 13 monographs, 2 textbooks on radiation diagnostics.
For services to domestic health care, Valentin Evgenievich was awarded the title of laureate of the State Prize of the Russian Federation in the field of science and technology.
Tatyana
27.09.2018
High level professional. Saved me from unnecessary surgery. Very responsive and empathetic. Thank you, Valentin Evgenievich. May God grant you health and long life.