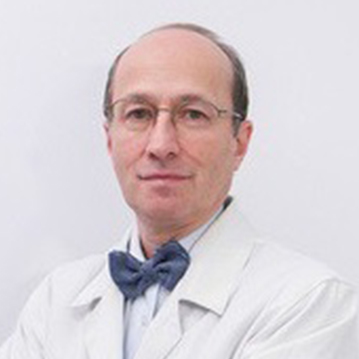 Gomberg Mikhail Alexandrovich
Dermatovenereologist
Work experience:

39 years

Academic degree:

Doctor of Sciences, PhD, professor

Reception at:

ул. Лобачевского, дом 42, стр. 4
Make an appointment
Main information
Directions
Reviews
PROFESSIONAL SKILLS
Leading specialist in the treatment and diagnosis of sexually transmitted infections, participates in the development of European guidelines for the management of such patients.
PROFESSIONAL DEVELOPMENT
Chief Researcher of the Moscow Scientific and Practical Center for Dermatovenereology and Cosmetology of the Ministry of Health of the Russian Federation.
President of the Guild of Sexually Transmitted Infections Specialists and a member of many honorable and respected societies such as the American and European Academy of Dermatology, the Royal Society of Physicians of Great Britain.
Conducts active research and teaching activities. Among the students there are 9 candidates of medical sciences, under the guidance of more than 350 scientific papers published and 2 patents for inventions are protected.