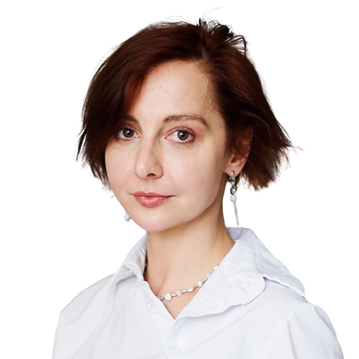 Lebedinskaya Darya Alexandrovna
Dermatologist, cosmetologist, trichologist
Work experience:

8 years

Reception at:

1-й Колобовский пер., дом 4
Make an appointment
Main information
Directions
Reviews
SPECIALIZATION
Aesthetic medicine:

Contour plastic, volume plastic, harmonization of the face;
Correction of facial wrinkles, hyperhidrosis with drugs based on botulinum toxin;
Mesotherapy of the face and body;
Biorevitalization, bioreparation;
Intralipotherapy, threadlifting, vector lifting;
Plasma therapy, superficial and median peels;
The use of the recovery collagen complex COLLOST.
Laser cosmetology:
Laser hair removal
Photorejuvenation.
Dermatology:
Laser treatment of vascular and skin pathologies;
Removal of skin neoplasms.
EDUCATION
Graduated from the Moscow Medical Academy. I.M.Sechenova, specialty "General Medicine".
Graduated from Peoples' Friendship University of Russia, specialty "Dermatovenerology and cosmetology".
She graduated from the continuing education course in the specialization "Dermatoncology" at Monica named after M.F. Vladimirsky.
Katerina Medovaya
15.02.2016
At Lebedinskaya she removed mimic wrinkles. I had them in the area of the eyes and in the corners of the lips quite a lot. And it seems that they are not old yet, but they strongly spoiled their appearance and mood. Therefore, I decided to get rid of them anyway) Daria Alexandrovna performed all the procedures very carefully. I really like the result, now I am as old as I look;)