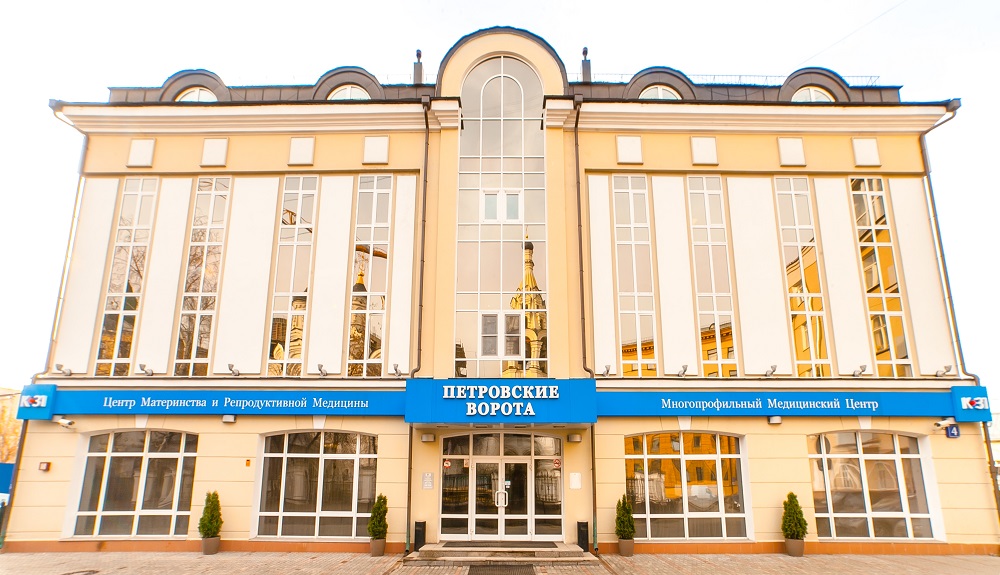 Center K + 31 Petrovsky Gates is a modern, multidisciplinary clinic in the center of Moscow.
The medical center offers its patients a wide range of services in the field of diagnostic and medical advisory care. We take care of our patients by building trust based on confidentiality and respect. Reception is conducted by highly qualified doctors in more than 20 areas.
Our advantages
The clinic presents almost the entire range of diagnostic capabilities, including CT, MRI, digital mammography and x-ray. For gastro- and colonoscopy, Japanese equipment of the latest generation is used; for patient comfort, they can be performed "in a dream". For medical reasons, in K + 31 Petrovsky Gates, do video capsule endoscopy, when the patient only needs to swallow a small capsule for a detailed study of the digestive tract.
For the convenience of patients, comprehensive examination programs have been developed that allow you to undergo a thorough diagnosis in a short time and in comfortable conditions and receive recommendations for the treatment and prevention of diseases.
Comprehensive medical care is a feature of the K + 31 Petrovsky Gates clinic. Surgical treatment is carried out in many areas, including gynecology, otolaryngology, plastic surgery. Interdisciplinary treatment by specialists of different profiles to take into account all the features of the disease course is standard practice.
K + 31 Petrovsky Gates is the owner of a unique operating room created using Israeli technology. A multi-stage air purification system almost completely eliminates the risk of infection during operations.
Personalization of medical care is one of the main qualities of the Department of Dentistry K + 31 Petrovsky Gates. It is expressed in individual selection of treatment and maximization of comfort. Diagnosis and treatment is carried out for all major types of dental care. For the convenience of the patient, the procedures can be carried out "in a dream", and communication with the clinic and the medical staff can be on a daily basis.
K + 31 Petrovsky Gates is one of the few medical centers in Russia where the direction of assisted reproductive technologies has been successfully developed. The department provides a full range of services for the treatment of any form of infertility: IVF, ICSI, IMSI, IISM, programs using donor eggs and sperm.
The address
Russia, 127051, Moscow, 1st Kolobovsky pereulok, d. 4. LLC Petrovsky Gate
Contacts
Tel: 8 (499) 999-31-31
E-mail: clinic@k31.ru
For the press: media@k31.ru
Parking
To quickly order a pass for free parking K + 31, send us a message on WhatsApp: +7 (915) 493-95-92. Provide the address of the clinic where you are recorded, the make and number of the machine, as well as the name of the patient.
Mode of operation
Outpatient department:
Weekdays - from 08.00 to 21.00.
Weekends - from 08.00 to 20.00.
Holiday Hours:
Jule 01, 2020 - 08:00 - 21:00
The hospital is around the clock.
Map