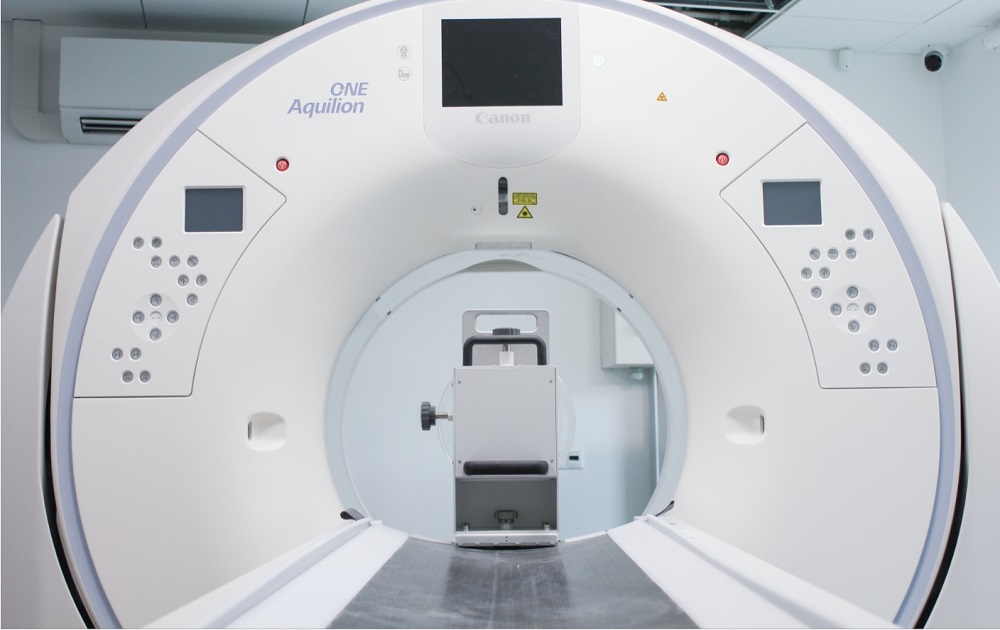 Computed tomography is a diagnostic procedure based on the principle of penetration of x-rays through the tissues of the human body. In contrast to classical radiography, CT implies the execution of many pictures at once with obtaining "slices" and their subsequent layout using software.
The clinic has 2 modern 64-slice computer tomographs by Toshiba and Siemens manufacturers, which allow providing:
quick scan with minimal patient exposure;
obtaining high-precision images;
high level of patient comfort and safety.
Using a tomograph, it is possible to carry out various diagnostic programs, including the study of the dentofacial system, internal organs, heart, blood vessels, skeleton.
When conducting certain types of computed tomography (CT) studies, the patient needs special training. You can find out more about preparation in the contact center of the clinic.