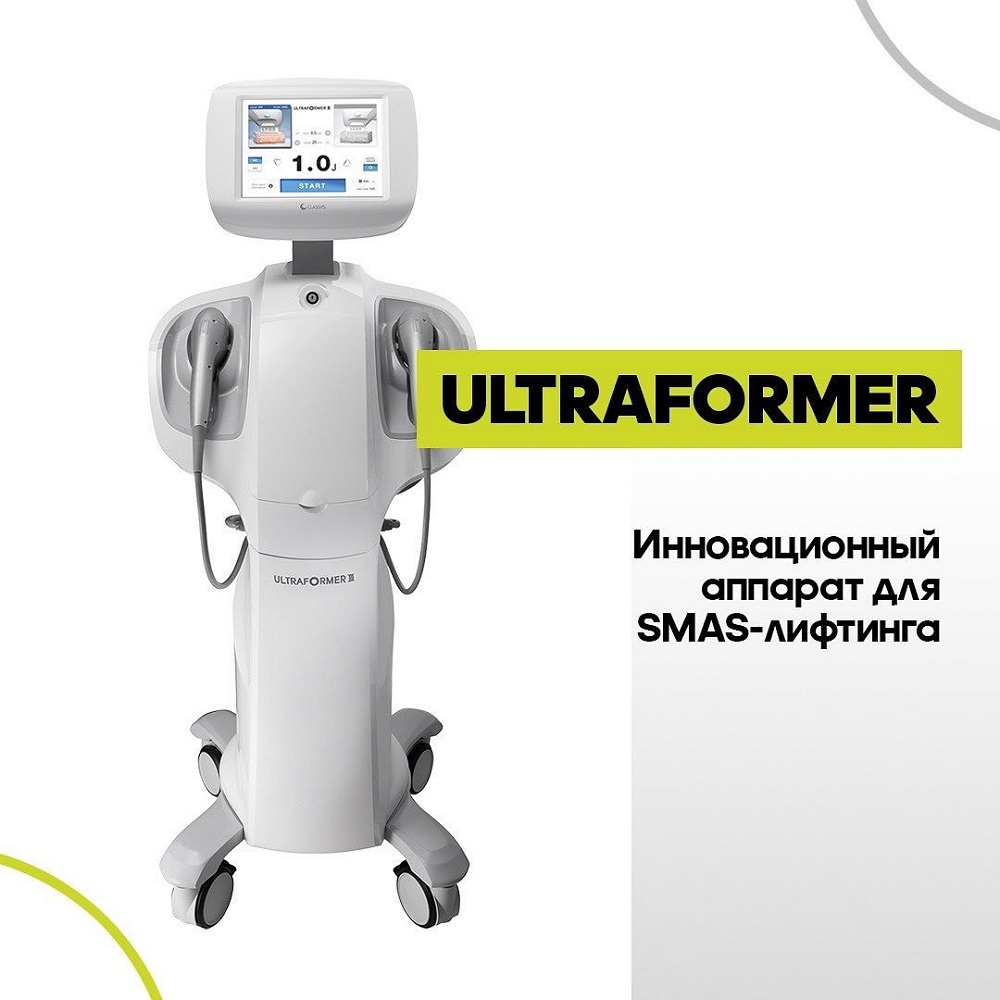 New technologies for ultrasonic lifting are available at the K+31 clinic on Lobachevskogo - Ultraformer III. Now, visitors to the department of aesthetic medicine have the opportunity to carry out even more effective contouring, leveling the relief, reducing fat deposits and lifting the face and body.
The impact is carried out by macro- and microfocused ultrasound, which affects not only the skin and subcutaneous fat, but also the muscular-fascial layer.
Stimulates the synthesis of collagen and elastin.
Fat deposits are reduced.
The frame of the face is restored.
The skin is tightened.