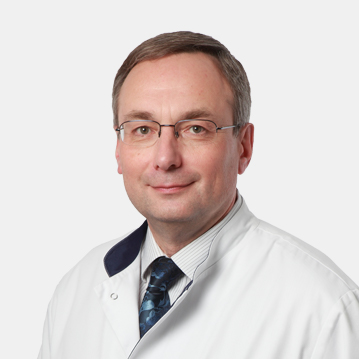 Fedorov Eugene Dmitrievich
Chief Consultant for Endoscopy, Endoscopist Surgeon
Work experience:

41 year

Academic degree:

Doctor of Sciences, PhD, professor

Medical category:

Врач высшей категории

Reception at:

ул. Лобачевского, дом 42, стр. 4
Make an appointment
Main information
Directions
Reviews
Motto: Aliis inserviendo ardesco - Shining for others I flush!
Education:
1975-1978 Khabarovsk state honey. Institute, Faculty of Medicine.
1978 - 1981 2nd Moscow Order of Lenin state honey. Institute named after N.I. Pirogova, lay down. faculty; medical business. Honors degree.
1981 - 1982 Moscow City Clinical Hospital No. 31, internship in surgery (mentors: A.A. Grinberg, V.Ya. Mints).
1987 Research Institute of Coloproctology, Ministry of Health of the Russian Federation (Moscow). Colonoscopy internship (mentors: V.P. Strekalovsky, M.V. Belyaev).
1991 and 1992 Intselspital, University of Bern (A. Halter); Clinic of Interlaken (A. Baumgartner); Clinic Aarberg (K. Kleiber) (Switzerland) Gastrointestinal endoscopy and laparoscopic surgery.
1993 Spohn Clinic, Corpus Christi, Texas, USA (D.Coleman); Cedars-Sinai Medical Center, Los Angeles, USA (J. Bercy) Laparoscopic surgery.
1997 Clinic RehtsderIsar of the University of Munich, Germany (M. Klassen, T. Rösch, H.-D. Allescher). Endoscopic surgery.
2005 DigestiveDiseaseCenter, Charleston, South Carolina, USA (P. Cotton, R. Howes). Diagnostic and operative endoscopy.
2007 Shouya University, Yokohama, Japan (Sh. Kudo, H. Inoue, H. Kashida). Diagnostic and operative endoscopy.
2009 RNIMU them. N.I. Pirogova. Department of Surgery and Endoscopy Primary specialization in the specialty "Endoscopy"
2014 "Russian Medical Academy of Postgraduate Education". Refresher course "Endoscopy"
Professional work:
1978-1981 Research Institute of Proctology, Ministry of Health of the RSFSR (V.D. Fedorov); Department of Anesthesiology and Resuscitation. Honey. brother
1982 - present time: State Clinical Hospital No. 31 of Moscow. Emergency surgeon (until 1992); Further, an endoscopist surgeon and a clinical head of the operative endoscopy department.
1982 - present time: 2nd MOLGMI, then RNIMU them. N.I. Pirogova. Department of Hospital Surgery No. 2 with PNLI of Surgical Gastroenterology and Endoscopy (Yu.I. Gallinger, S. A. Chernyakevich, Yu. M. Pantsyrev, S. G. Shapovalyants) M.Ns; Senior Researcher since 1989; since 1997; Chief Researcher since 2003
2007 - present time: FFM Moscow State University. M.V. Lomonosov and lay down. Faculty of RNIMU them. N.I. Pirogova. Head elective course of operative endoscopy
2011 - present time: PJSC Clinic "K + 31" Chief Consultant for Endoscopy; endoscopist surgeon
The main areas of practical activity:
Esophagoscopy, including oral endoscopic myotomy (POEM) and tumor removal with tunnel access since 2012.
Gastroduodenoscopy, including stopping gastrointestinal bleeding since 1982; early diagnosis and removal of polyps, early cancer by endoscopic mucosal resection (ERSO) with submucosal dissection since 2006;
Endoscopic surgery of the bile ducts and pancreas, including ERCP, EPST since 1982, stenting of ducts since 1987
Enteroscopy is diagnostic and therapeutic. including video capsule since 2003, balloon-assisted since 2007
Colonoscopy, including early diagnosis and removal of polyps and early cancer by ERSO with dissection since 2009.
Routine and emergency laparoscopic surgery, including laparoscopic cholecystectomy since 1992; appendectomy since 1993.
Scientific publications:
The author of more than 160 full-fledged publications, including ( co) editor of the Guide to Endoscopic Ultrasonography, translation and editing of the 1st Russian edition of Endoscopic Terminology, co-author of 8 monographs, including 4 in English, 1 reference book, 6 methodical recommendations and manuals for doctors, 4 educational works. Co-author of 2 x patents and 3 x software certificates.
Ivanova E.V., Tikhomirova E.V., Larichev S.E., Yudin O.I., Mikhaleva L.M., Bolikhov K.V., Fedorov E.D. Ulcers of the small intestine anastomosis as a source of bleeding in patients with resection of the small intestine in the anamnesis. Experimental and Clinical Gastroenterology. 2018; (4):30-36.
E. Ivanova, E. Tikhomirova, K. Bolikhov, O. Yudin, E. Fedorov. Anastomotic ulceration as a source of obscure GI bleeding in patients after small bowel resection. Endoscopy, 2018. 50. Georg Thieme Verlag. Germany. eP056:151.
Pedagogical and social activities:
(Co) organizer of annual congresses and refresher courses on endoscopy as part of the Russian Gastroenterological Week since 1997; RENDO congresses since 2002; annual Russian-Japanese seminars with live video broadcasting since 1998; The first course of OMED (World Organization of Endoscopy) with live video broadcasting in 1998. Lecturer and expert of training seminars and workshops on endocopic surgery.
Full member of the Russian Endoscopic Society (RENDO) since 1997; currently - deputy. chairman and gene. secretary. Member of the World Organization of Digestive Endoscopy (WEO) since 1998; member of the WEO documentation and standardization working group. Member of the American Society of Gastro-intestinal Endoscopy (ASGE) since 2005. Member of the Editorial Board of the journals Clinical Endoscopy, Endoscopic Surgery, and Experimental and Clinical Gastroenterology.
Rewards:
Laureate of the Moscow City Hall prize in the field of healthcare (1996), four times Laureate of the prize 2 N.I. Pirogova, then the Russian State Medical University for the best research work (1989, 1996, 2005 and 2008), was awarded the badge "Excellence in Health Care" (2006). Two-time champion of Russia in endoscopy (St. Petersburg, 2012, 2014). Winner of the World Endoscopy Championship (Washington, 2015)
Professional Development:
June 2021 - "Modern endoscopic techniques in the diagnosis and endoscopic treatment of neoplasms of the jejunum and ileum". Seleznev D.E., Yudin O.I., Bachurin A.N., Fedorov E.D. VIII "Congress of Moscow Surgeons: Innovation and Practice. New reality", Moscow.
Nurihat
04.03.2019
From the bottom of my heart I would like to express my gratitude to the doctor and wonderful person Fyodorov Evgeny Dmitrievich for his magic hands and golden heart. For some time I was on the verge of life and death and was in a difficult situation, but thanks to Evgeny Dmitrievich Fedorov, I am writing these lines, by pure chance I still do not believe in my happiness that I was treated by him. Thank you, dear Evgeny Dmitrievich, health to you and creative victories in your difficult and very useful and noble work. Yours faithfully, a doctor from Dagestan Nurizhat (Nadya) Magomedova
Igor
25.01.2018
I am immensely grateful to Evgeny Dmitrievich for the operation! Professionalism, humanity, intelligence are those features of this Doctor that make it easier to endure the problems that (what to do) arise with health. I am infinitely glad that I met such a person. I also want to express my gratitude to the doctor Sergei Vladimirovich Korolev, the entire operating team and the team of nurses and medical workers of the hospital (6th floor). THANK YOU for your concern
Zoya
19.06.2017
I would like to express my gratitude to Doctor Fedorov Evgeny Dmitrievich! He performed a successful operation on me. Evgeny Dmitrievich thank you for being a very attentive, caring, positive person! A doctor from God! I am very glad that I fell into the hands of such a professional! I also want to thank the Deputy Chief Physician for Surgery, Oleg Ivanovich Yudin for his attention and sensitivity! And also the attending physician, surgeon Korolev Sergey Vladimirovich! For attentiveness, efficiency, for kindness! Best regards, Zoya Zhanovna Frolova. 06.06.2017 year.
Galina
05.06.2017
Due to the presence of a colon polyp and after reading the excellent reviews, I turned to Doctor Fyodorov Evgeny Dmitrievich and did not regret it. He performed a successful operation on me. I want to express my immense gratitude to you! You are a very attentive, sensitive, caring Doctor from God. Such a professional is not afraid to be in the hands. Thank you for your humanity and professionalism. I also want to thank the attending physician Denis Evgenievich Seleznev! Low bow to you. Perlovskaya Galina Ivanovna
Maria Sem
05.05.2016
I am pleased with the visit to the clinic K + 31 and the result of the study. Although not a very good diagnosis was made, at least it was made and I started treatment. In another clinic, they could not even do this, although I did analyzes there and examinations of all kinds for ten years in advance! And at K + 31, doctor Fedorov did everything clearly, he wrote down the examination to the smallest detail (I did a capsule endoscopy of the colon), the treatment was prescribed and I began to feel much better. Thank!
Svetlana Astakhova
15.09.2015
I express my deep gratitude to Professor Evgeny Dmitrievich Fedorov for the professionalism and the help and support provided to us in such an important matter for any person as the child's health. The highest combination of professionalism and human qualities helped us to cope with a difficult life situation. Dear Evgeny Dmitrievich, please accept our words of gratitude again. Yours faithfully and best wishes for your career, Astakhova Svetlana
Larisa Egorovna
20.08.2015
I would like to express my gratitude to the best specialist in the field of gastroenterology and endoscopy, Professor ED Fedorov. I was examined by many doctors, but only ED Fedorov. could make the correct diagnosis and perform a brilliant laparoscopic operation. He has truly golden hands. I really wanted all the doctors to be professionals like him. I recommend contacting only Professor E.D. Fedorov. and not waste time and health on unqualified doctors. Many thanks to Evgeny Dmitrievich for your help!