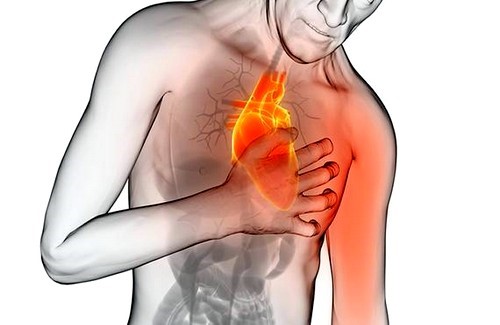 Angina pectoris is a disease characterized by pain or discomfort behind the sternum. The pain usually has a specific character (pressing, compressing, burning), does not localize at one point, appears suddenly during physical exertion or emotional stress, after eating, usually radiates to the left shoulder, neck, lower jaw, between the shoulder blades, left subscapular region and lasts no more than 10-15 minutes. The pain disappears when physical activity is stopped or short-acting nitrates are taken (for example, nitroglycerin under the tongue).
Stable angina pectoris (I-IV functional class);
Unstable angina pectoris, which includes:
Air Force (first appeared angina pectoris - in the previous 28-30 days);
PS (progressive angina pectoris);
Early post-infarction, postoperative;
Spontaneous (vasospastic, Prinzmetall).