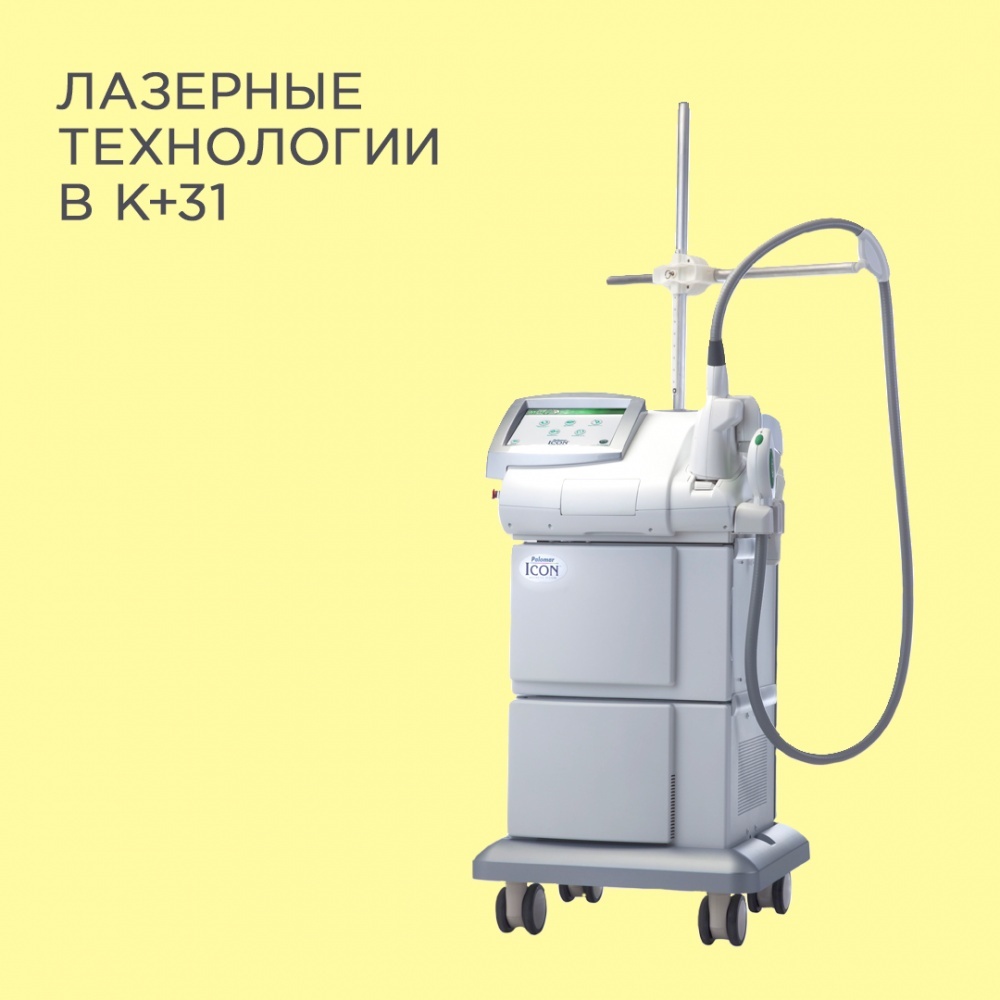 In the K+31 clinic, doctors work on high-tech laser / IPL equipment.
Modern systems help to solve many cosmetic and dermatological problems:
Get rid of unwanted hair (epilation).
Remove pigmentation and tattoos.
Get rid of pronounced blood vessels on the face and body.
Carry out anti-aging procedures for mid and deep peeling.
Make laser resurfacing.
When using modern devices, recovery, on average, lasts no more than a week.
Recently, our technical equipment was replenished with the Palomar ICON laser platform. The idea of maximum efficiency and painlessness of laser procedures has been implemented at a completely new technological level.
It is the most powerful of all existing at the moment, thanks to this it helps to cope with the most difficult cases.
The system is equipped with a special Skintel module, which scans the skin and, based on the data obtained, gives recommendations on the strength of the effect.
CoolingSM contact cooling provides patient comfort during the procedure.
Method safety - recognized as such by the USFDA (American Food Safety Administration).