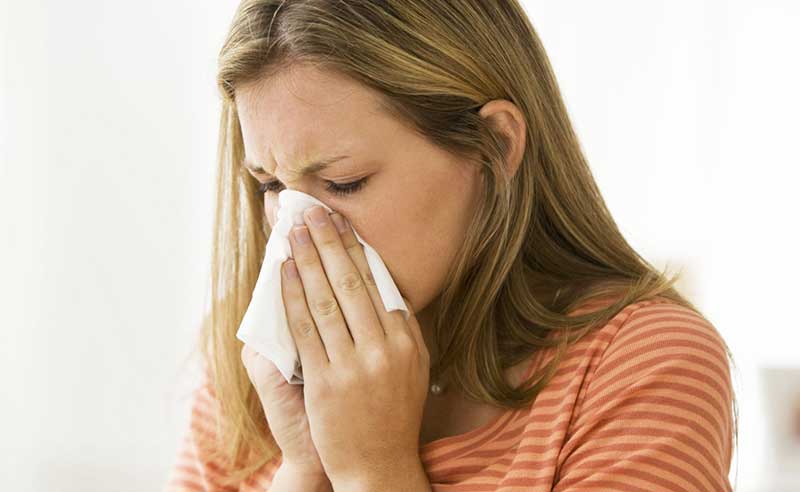 Allergology
Allergy is a common disease of our time. In view of the increased number of factors contributing to the development of allergic diseases over the past decades, the number of patients suffering from allergies is also increasing.
Among the most common factors are environmental degradation, changes in the body's immune system, the presence of chemical additives in food products, the progression of endocrine diseases, diseases of the gastrointestinal tract, and a genetic predisposition to allergic diseases.
Depending on the type of allergy - respiratory, food, skin, drug allergy and other types - the clinical symptoms of diseases are diverse. The most common diseases are:
Atopic dermatitis.
Allergic conjunctivitis.
Allergic rhinitis.
Allergy to animals (epidermal allergy).
Allergy to house dust (house dust mites).
Allergy to insect bites.
Bronchial asthma.
Urticaria (chronic urticaria).
Drug allergy.
Food allergy.
Pollinosis (allergy to plants).
When to see a doctor?
When the first signs of allergy appear, you should seek the advice of a specialist in order to prevent serious consequences, such as Quincke's edema, etc. Self-administration of drugs can also adversely affect the course of the disease.
The main and most popular signs of an allergy are:
Various dermatological rashes.
Swelling, redness and itching of the skin.
Allergic rhinitis (nasal congestion).
Cough without other signs of infection.
Conjunctivitis, watery eyes.
Diagnostics and treatment at the K+31 clinic
Diagnosis of allergic diseases in K+31 is mainly aimed at identifying the allergen that caused the allergic reaction in the patient.
Depending on the type of allergy, the severity of the disease, the specialists of our clinic perform various diagnostic procedures:
Skin allergy tests for pollen, household and food allergens.
Blood test on panel of allergens.
Examination of the function of external respiration.
K+31 specialists use the capabilities of our clinic and personal experience so that patients can breathe freely and forget about the problems associated with allergies.