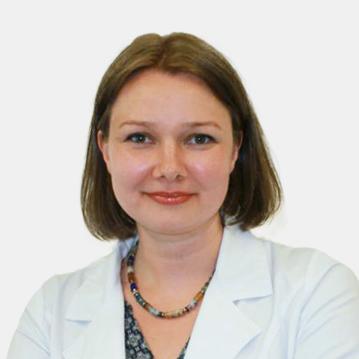 Yakubova Evgeniya Alekseevna
Physician, cardiologist
Work experience:

12 years

Reception at:

ул. Лобачевского, дом 42, стр. 4
Make an appointment
Main information
Directions
Reviews
EDUCATION
2011 - Russian National Research Medical University named after I. N.I. Pirogova, general medicine.
2013 - FGBU UNMC UPDP RF, residency in therapy.
TRAINING COURSES
Professional retraining in cardiology, functional diagnostics.
Palliative Care Certification Cycle.
2015 - 2016 - training with obtaining a license and internship in Israel.
WORK EXPERIENCE
Physician, cardiologist of multidisciplinary hospitals (DZM, GKB 51, GKB 13).
Head Department of Cardiology, FGBUZ KB 8, FMBA of Russia.
PROFESSIONAL SKILLS
Within the framework of professional competencies.
KNOWLEDGE OF FOREIGN LANGUAGES
Examination of children: no.