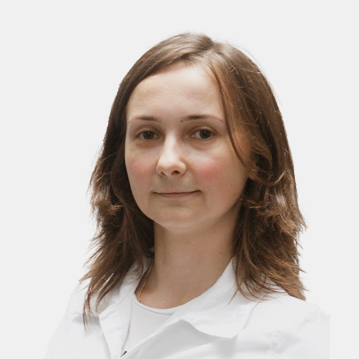 Tsindyaykina Irina Ivanovna
Obstetrician-gynecologist
Work experience:

2013

Reception at:

ул. Лобачевского, дом 42, стр.4
Make an appointment
Main information
Directions
Reviews
Education:
First MSMU named after IM Sechenov, specialty "General Medicine", 2003–2010
Clinical internship in Obstetrics-Gynecology, Russian National Research Medical University named after N. I. Pirogov 2010-2011
Further education courses:
National Medical and Surgical Center named after N.I. Pirogov. 2013 ultrasound examination
Colposcopy courses 2013
Experience:
2014 - 2017 obstetrics-gynecology GBUZ TsPSiR DZM F1 Maternity hospital №10
Professional skills and possession of unique techniques:
Management of obstetric and gynecological patients
Treatment of PID, STI.
Work on the devices Fotek.

Professional development and achievements:
2010 to the present took part in conferences, lectures.
Irina Ivanovna, an excellent doctor. Empathetic, understandi
ng. Thanks to her, I have a child.
deploy...
Natalia / 06.08.2018