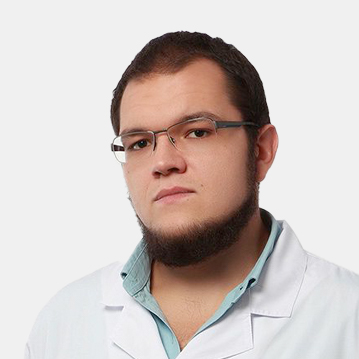 Stefanov George Borisovich
Psychiatrist
Work experience:

10 years

Reception at:

ул. Лобачевского, дом 42, стр.4
Make an appointment
Main information
Directions
Reviews
Education:
2009 - Russian State Medical University named after N.I. Pirogov, faculty of pediatrics.
2011 - Moscow Research Institute of Psychiatry, clinical residency in psychiatry.
Area of professional interests:

Clinical psychotherapy of neurotic spectrum disorders, cognitive hypnotherapy.
Scientific activity:

Postgraduate studies in psychiatry at the Moscow Research Institute of Psychiatry from 2011 to the present, Department of Affective Spectrum Disorders, a group of systemic studies of psychotherapy, led by Tukaev R.D. The area of scientific interests is the biological mechanisms of psychotherapy, the neurophysiology of hypnosis.
Professional achievements and recognition:
06.2011 - report at the congress of the PPL (professional psychotherapeutic league)
10.2012 - report at the 19th International Congress of Hypnosis of the International Society of Hypnosis (ISH), Bremen, Germany