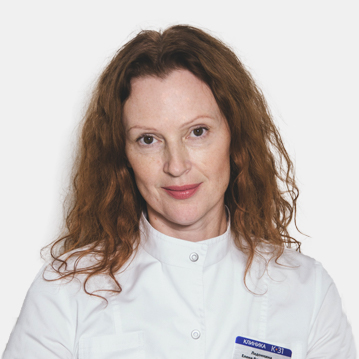 Ladonkina Elena Vyacheslavovna
General practitioner
Work experience:

27 years

Academic degree:

PhD

Reception at:

1-й Колобовский пер. дом 4
Make an appointment
Main information
Directions
Reviews
Education:
MGMU them. Sechenov 1989-1995
Clinical internship, clinical residency - Department of Internal Medicine MMA named after Sechenov 1995-1998

Further education courses:
May 2017 Therapy Certification Course

Experience:
She worked at Family Doctor, IMMA, Clinic No. 1 in Kurkino, at the Alpha Health Center, as a therapist, cardiologist; conducted outpatient appointments, provided home care, received patients at company offices, and was a trusted doctor for VIP patients.

Professional skills :
He knows the routine methods of therapeutic administration, removes and decrypts the ECG