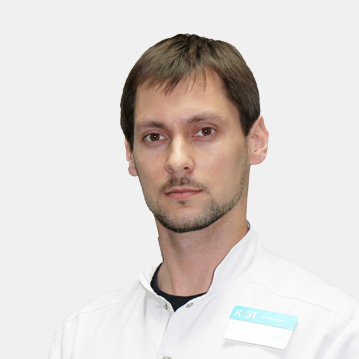 Bikeev Alexander Sergeyevich
Physical education instructor
Work experience:

9 years

Reception at:

ул. Лобачевского, дом 42, стр.4
Make an appointment
Main information
Directions
Reviews
Education:
Moscow State Academy of Physical Culture (2012)

Further education courses:
2017 - Certification course of professional retraining in the specialty "Physiotherapy in Physical Culture" FSBI DPO "Central State Medical Academy" of the Administrative Department of the President of the Russian Federation
Professional skills and possession of unique techniques:
Drawing up and conducting individual programs of therapeutic gymnastics, aqua gymnastics and physical rehabilitation;
compilation and implementation of group programs of general physical training, medical gymnastics;
application of hardware methods of physical rehabilitation (Motomed, Fisiotek, CSMI Humac Norm).
The daughter got to the exercise therapy department in the d
irection of the doctor, after removing the plaster with a diagnosis of multiple knee fractures. Before getting to Bikeev Alexander, the daughter was employed by two more instructors of exercise therapy. In principle, they are all doing their job well, but when the daughter got to Alexander Bikeev and left after class, she said that he was the best. What they were convinced of constantly, seeing after each lesson the real result. Alexander Bikeev is an excellent exercise therapy instructor - competent, with extensive experience, who knows and loves his job. It was thanks to him that the daughter began to walk by herself, without a stick, after 1.5 months. The doctor at the local clinic gave a completely arc forecast (he will start walking on his own in 4 months). Alexander is very attentive and comfortable in communication. Thank!
deploy...
Elena / 28.04.2019