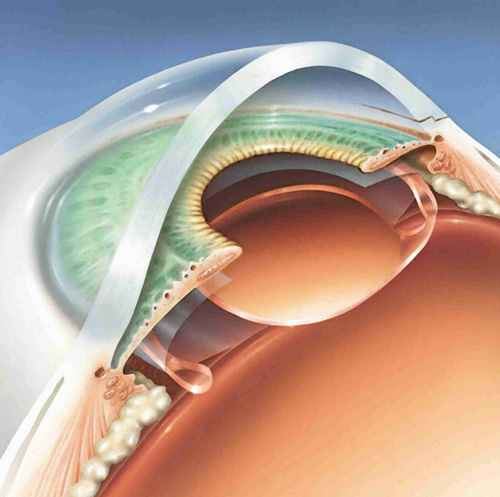 Secondary cataract is a clouding and densification of the posterior lens capsule, which reduces the vision of patients who have previously undergone cataract surgery. The artificial lens remains transparent, only the posterior capsule becomes cloudy, which performs the supporting function for the artificial lens.
Epithelial cells grow on the back surface of the lens capsule, which form a film, and interfere with the penetration of light to the macular region of the retina, thereby reducing vision.

Symptoms of secondary cataract:
Progressive decrease in visual acuity and blurred image after a noticeable postoperative improvement in vision.
The growing feeling of "fog" and "haze" in the operated eye.
The image becomes blurry and blurry.