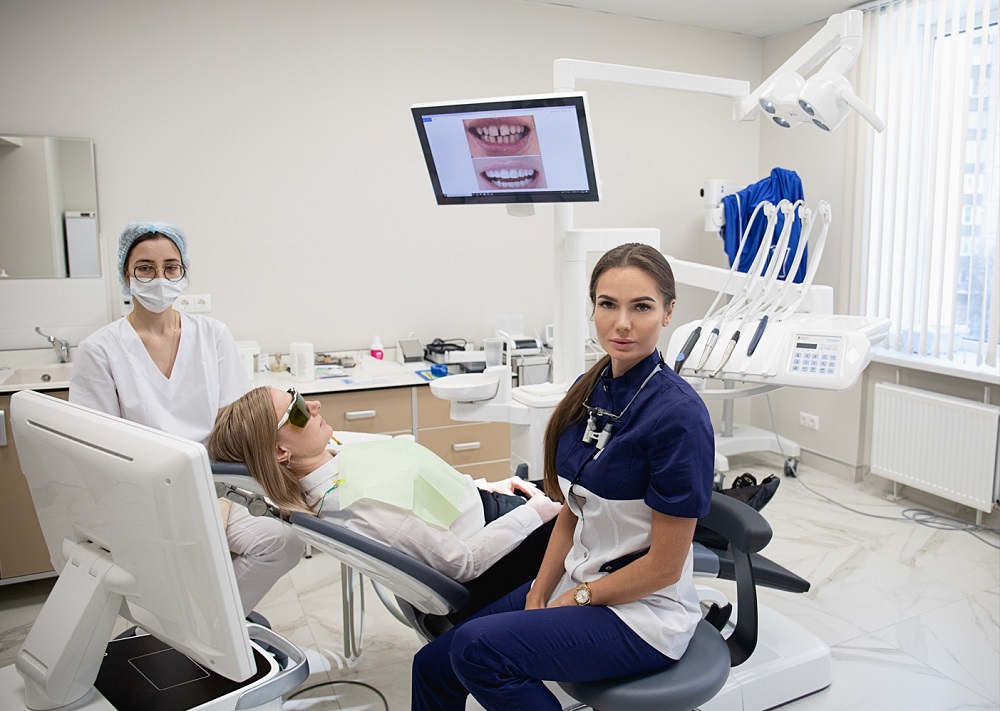 Healthy and beautiful teeth are the hallmark of a person: a sincere smile wins over the interlocutor, facilitating communication.
Want to know everything about your teeth? Then this promo for a consultation with a dentist is for you! And only for a ruble!
A dentist appointment is a detailed consultation of a specialist when a patient contacts a clinic. It includes taking an anamnesis and visual examination of the patient's oral cavity in order to establish:
The presence of caries, plaque and other dental deposits.
Bite condition.
Condition of the periodontium and other soft tissues.
The presence of diseases of the oral cavity.
Features of the structure of the dentoalveolar system.
Evaluation of diagnostic data (if available).
Formation of a treatment plan (if necessary).
Even if nothing bothers you, a preventive examination at the dentist must* be done once a year in order to prevent the onset of diseases or for timely treatment at an early stage.
More about the head of the department of dentistry K+31 West Natalya Vladimirovna Elfimova.
In K+31, dentists can solve almost all problems of the oral cavity, even with complete loss of teeth. High-quality anesthesia, modern equipment and materials, implants.
If the patient is afraid, we tell how everything works. About materials, equipment, anesthesia. Many patients have a traumatic experience of going to the dentist behind their back, but, having understood how comfortable the treatment can be, the person relaxes.
For the most difficult cases, it is possible to "treat in a dream" with the use of anesthesia, both in adults and in children.
Medical assistance is provided across the entire spectrum of areas: therapeutic, surgical, orthopedic dentistry, periodontics and orthodontics. The appointment takes place in a calm atmosphere, without long waiting times and with comfort for the patient.
At K+31 West, we provide quality care for all types of dental procedures for adults and young patients.
*Order of the Ministry of health and social development of the Russian Federation of 07.12.2011 No. 1496n "On approval of the Procedure for providing medical care to the adult population in dental diseases".
The discount is valid from 07.07.2022 to 31.08.2022. Not combinable with other discounts and special offers. The discount is provided 1 time.