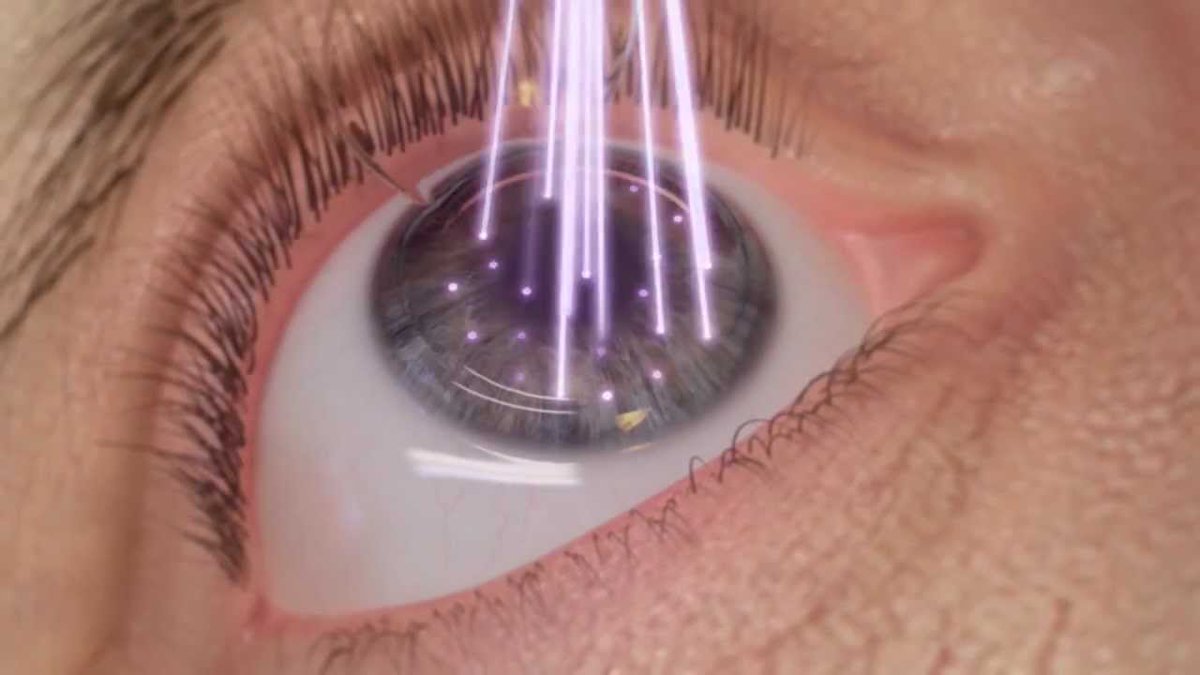 In Clinic K + 31, a complex of preoperative diagnostics + LASIK surgery is more profitable.
Patients of the Department of Ophthalmology and Eye Microsurgery who pay for surgery to correct vision with an excimer laser have the right to receive an initial consultation with an ophthalmologist, including a preoperative examination - free of charge.

Laser vision correction is a long-known, quick and proven way to get rid of glasses and lenses. The patient can see the world crisp and clear right on the day of surgery. The operation takes no more than 15-20 minutes, and the laser itself is only 30 seconds! This was made possible thanks to one of the fastest lasers in the world - AMARIS 1050 RS with a frequency of 1050 Hz. Using it, you can fix such visual impairments as:
myopia (up to −13.00 diopters);
farsightedness (up to +7.00 diopters);
astigmatism (up to ± 6.00 diopters).
Thanks to the high-tech laser capabilities, the operation is as personalized as possible, the device independently corrects high myopia, hyperopia and astigmatism, while maintaining corneal tissue and minimizing the risk of corneal thinning and the development of keratoconus.
Accuracy is one of the main advantages of the AMARIS 105 RS laser, due to its frequency of 1050 Hz it can track micro-movements of the eye in 7 dimensions and prevent errors in correction that can occur in case of eye movements. To everything else - the operation does not require special preparation and anesthesia, but passes under local anesthetized eye drops.
Check the details of the action with the clinic administrators or call center operators.