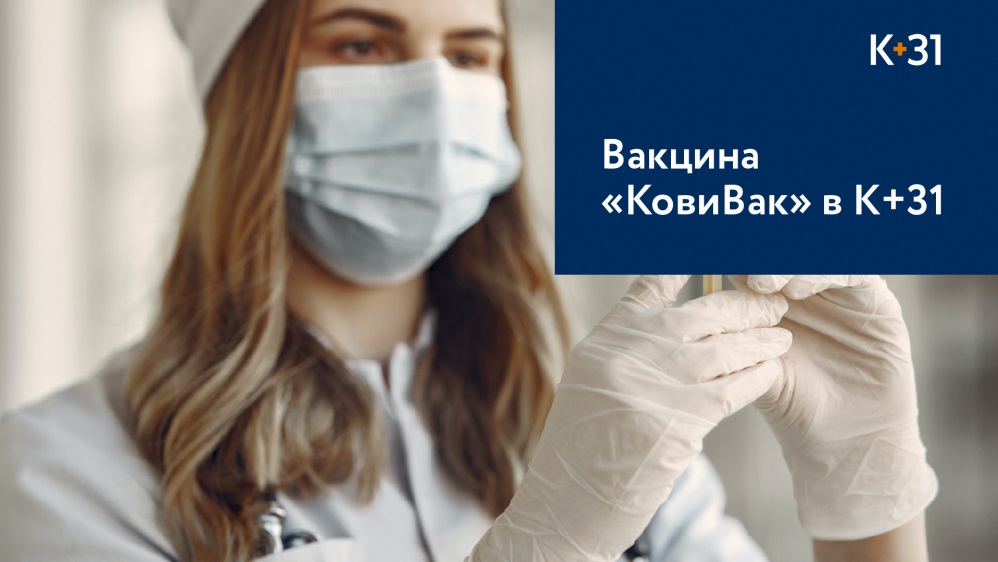 Now K+31 patients have access to the CoviVac vaccine against coronavirus infection, created at the Federal research center for research and development of immunobiological preparations named after M.P. Chumakov.
According to the latest data, its efficiency reaches more than 95%.
The vaccine was developed using a technology that is more than 70 years old. The drug contains an inactivated ("killed") virus, as in the usual vaccines against poliomyelitis, influenza, plague, etc. Such a virus is absolutely harmless and cannot provoke the development of a viral infection in the body. It does not have the ability to reproduce, but it is successfully recognized by the cells of the immune system.
The development of the drug began at the beginning of the first wave of coronavirus in Russia. To date, it has proven its effectiveness and safety in the course of clinical trials. CoviVac is approved for the prevention of coronavirus infection in adults between the ages of 18 and 60. The possibility of vaccinating patients with chronic diseases is determined by the attending physician, based on the current condition.
Also available in K+31 are the vaccines Gam-COVID-Vac (trademark "Sputnik V") and Sputnik Light.
It is recommended to be vaccinated against coronavirus infection with any of the available vaccines, even in the presence of antibodies.