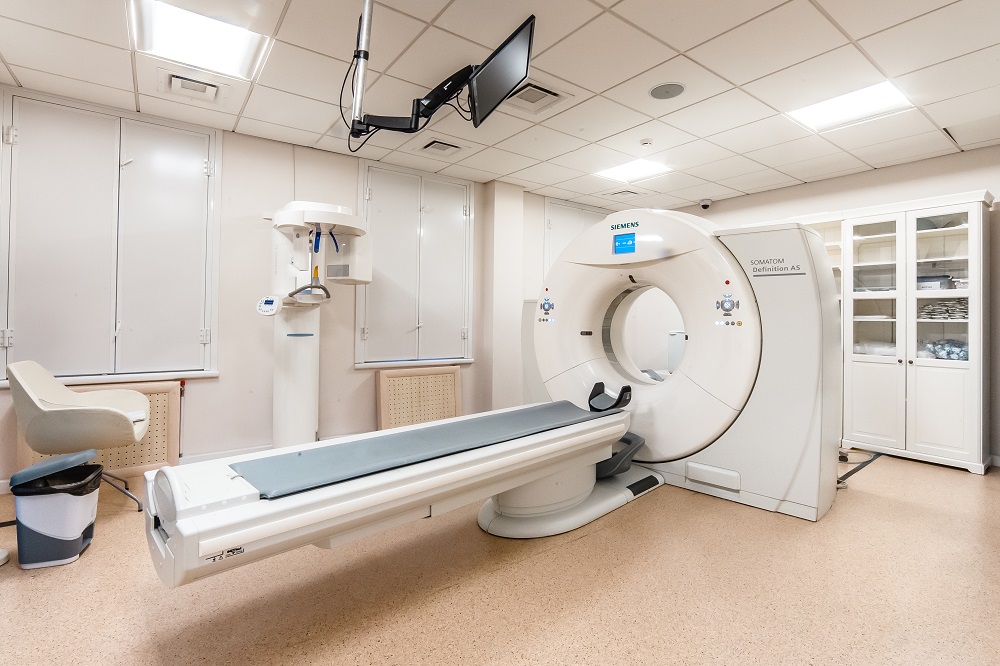 Clinic K+31 Petrovskie Vorota conducts magnetic resonance imaging and computed tomography now around the clock. At night on Tuesday and Thursday (from 00:00 to 07:00) there is a 20% discount!
Diagnostics is carried out:
brain;
abdominal cavity;
spine;
hearts;
joints;
bones;
soft tissue;
hearts;
coronary arteries;
urinary system;
temporomandibular joints.
Equipment:
MRI. 1.5 Tesla. High floor, closed type.
CT. 64 slices. Automatic two-flask injector.

*Comments and advice from a radiologist are available during the main opening hours of the clinic. At night, studies are carried out without contrast.