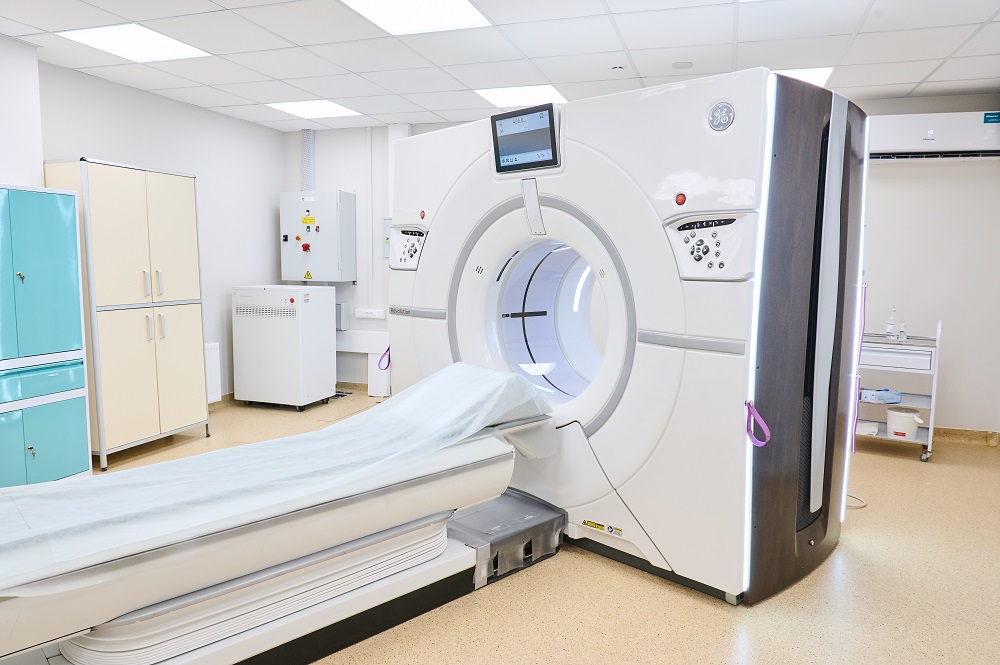 Diagnostic center K+31 West conducts computed tomography and magnetic resonance imaging around the clock.
Every day, all patients can undergo diagnostics at a discount:
From 07:00 to 22:00 - 20%.
From 22:00 to 07:00 - 30%.
Diagnostics available for adults and children*.
Diagnostics is carried out:
Brain.
Abdominal cavity.
Spine.
Hearts.
Joints.
Bones.
Soft tissue.
Coronary arteries.
Urinary system.
Temporomandibular joints.
In the Diagnostic Center K+31 West, expert class equipment is installed:
Magnetic resonance imaging GE Signa Voyager with a magnetic field strength of 1.5 Tesla.
The GE Revolution CT ES computer tomograph (256 slices) provides high imaging with low radiation exposure.
*Comments and advice from a radiologist are available during the main opening hours of the clinic. At night, you can undergo MRI studies with contrast.
*It is carried out for adults weighing up to 250 kg, for patients in serious condition and for children from 5 years old.