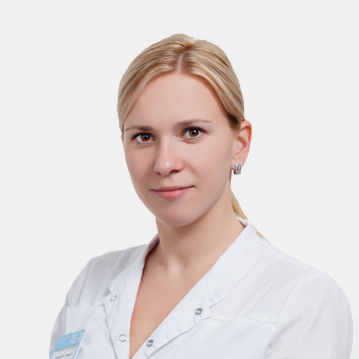 Andreytseva Marina Igorevna
Ultrasound Diagnostic Doctor
Work experience:

11 years

Reception at:

ул. Лобачевского, дом 42, стр.4
Make an appointment
Main information
Directions
Reviews
Specialist in the diagnosis of diseases of the heart and blood vessels, organs of the abdominal cavity, thyroid gland.
Education:
"Russian State Medical University. N.I. Pirogov "2009 Specialty medical business (diploma with honors)
"NII SP them. N.V. Sklifosovsky »residency in ultrasound diagnostics 2013 - Advanced training courses in echocardiography at the Department of the Russian Medical Academy of Postgraduate Education, Moscow (February 2016)
Advanced training courses on ultrasound of superficially located organs at the department of the Russian Medical Academy of Postgraduate Education in Moscow (May 2016)
Area of professional interests:
Examination of the vessels of the neck, arterial and venous systems of the limbs, arteries and veins of the abdominal cavity.
Ultrasound examination of the organs of the abdominal cavity, retroperitoneal space, thyroid gland, mammary glands, soft tissues.
Study of morphological and functional changes in the heart and its valvular apparatus (EchoCG).
Ultrasound examination in the diagnosis of emergency surgical conditions, as well as in case of danamic observation of patients after surgery.
Professional achievements and recognition:
The author of 9 publications, the volume is cleaner in publications recommended by the Higher Attestation Commission. Presentation at the congresses of doctors of ultrasound diagnostics. Subjects of the main publications: "Possibilities of ultrasound examination of the eyeball for intracranial hypertension in patients with traumatic and non-traumatic intracranial hemorrhages"
Laureate of the Prize of the All-Russian Scientific Conference of Young Scientists on Ultrasound Diagnostics Healthcare-2012.
Member of the annual conferences "Radiology" and "Health"