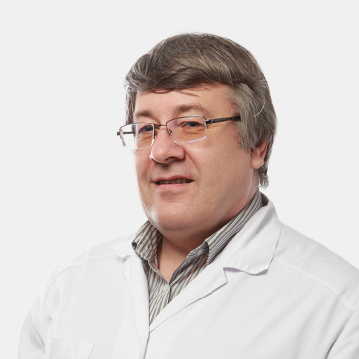 Abalmasov Vladimir Georgievich
Leading specialist in ultrasound diagnostics
Work experience:

36 years

Academic degree:

Doctor of Sciences, PhD, professor

Reception at:

ул. Лобачевского, дом 42, стр.4
Make an appointment
Main information
Directions
Reviews
Education:
1984 - Kemerovo State Medical Institute, specialty - medical business.
Various specializations in ultrasound examination of the heart and blood vessels, including in Germany and the USA
Area of professional interests:

Ultrasound examinations of the cardiovascular system.
Scientific activity:
Under the leadership of Abalmasov V.G. 14 master's theses and 3 doctoral theses were defended.
Professional achievements and recognition:
About 120 publications, including two monographs on current issues of ultrasound diagnostics.
Full member of the European Society of Radiologists.