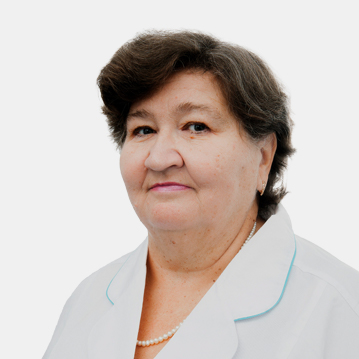 Vlasova Irina Dmitrievna
Functional Diagnostic Doctor
Work experience:

1977

Reception at:

ул. Лобачевского, дом 42, стр.4
Make an appointment
Main information
Directions
Reviews
Education:
1977 - Lomonosov Moscow State University, specialty - neurophysiology.
TsIUV reflexology courses, advanced training courses in functional diagnostics including ECG and CAP, external respiratory depression.
Clinical Research Certificates.
Area of professional interests:
Functional diagnostics:
Professional achievements and recognition:
Four publications in foreign journals on the results of clinical trials from 2006 to 2010.
Спасибо Ирине Дмитриевне за быстро и четко поставленный верн
ый диагноз! После назначения исследования думала что придется пройти не одного врача для уточнения диагноза и потратить значительные суммы, но Ирина Дмитриевна Власова провела необходимую диагностику и тут же обрисовала ситуацию очень детально, спокойно и уверенно. Всем рекомендую, чень опытный и приятный в общении доктор.
deploy...
Ирина / 23.08.2017