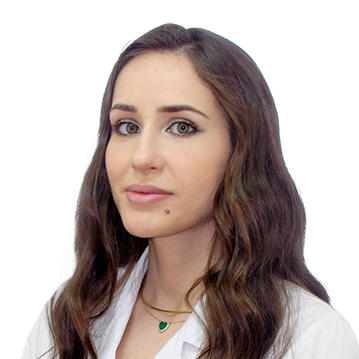 Malikova Zukhra Magomedovna
Ophthalmologist
Work experience:

10 years

Reception at:

ул. Оршанская, д. 16, стр. 2
Make an appointment
Main information
Directions
Reviews
EDUCATION
2013 - Dagestan state medical academy.
Residency - Dagestan eye microsurgery center.
REFRESHER COURSES
2016 - MNTK named after S.N. Fedorov, thematic cycle "Laser vision correction using a femtosecond laser".
2018 - Moscow State University of Medicine and Dentistry named after A.I. Evdokimov, certification cycle in ophthalmology.
2021 - FGBU FNKTs FMBA of Russia, "Modern trends in spectacle correction".
2021 - FGBU named after Helmholtz, "Diagnosis of Retinal Diseases in Adults Using Optical Coherence Tomography".
2021 - FGBU named after Helmholtz, "Laser technologies in the treatment of fundus pathology".
PROFESSIONAL SKILLS
Fluent in modern methods of diagnostics and treatment of ophthalmic diseases.
Correction of all types of ametropia, emergency ophthalmological care.
Performs examination methods:
Visometry.
Tonometry.
Perimetry.
OST.
Endothelial microscopy.
B-scan, fundus camera filming of the fundus and anterior segment.
Examination of children: no.