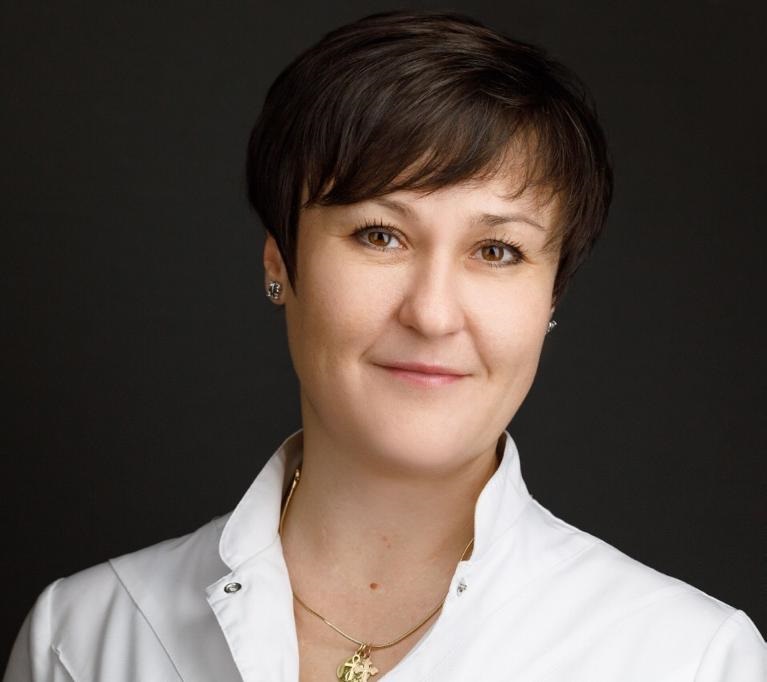 Kazantseva Ekaterina Victorovna
Dermatologist, cosmetologist
Work experience:

25 years

Reception at:

1-й Колобовский пер. дом 4
Make an appointment
Main information
Directions
Reviews
EDUCATION
1996 - First Moscow State Medical University. I.M.Sechenov (general medicine).
1998 - Residency, First Moscow State Medical University. I.M.Sechenov (neurology).
2013 - internship, educational and scientific methodological center of the UD of the President of the Russian Federation (dermatovenerology).
2014 - retraining, Educational and Scientific Methodological Center of the Administration of the President of the Russian Federation (cosmetology).
TRAINING COURSES
He has more than 50 certificates for advanced training in the field of cosmetology and dermatovenerology.
He is fluent in all basic techniques in these specialties.
WORK EXPERIENCE
Since 1996, she worked at the Department of Nervous Diseases of the I.M.Sechenov Moscow State Medical University (I.M.Sechenov Moscow Medical Academy).
Since 2006 she has worked as a cosmetologist in private medical centers in Moscow.
Since 2016 she worked as a dermatovenerologist and cosmetologist at the Endocrinological Scientific Center of the Russian Academy of Medical Sciences.
PROFESSIONAL SKILLS
He is proficient in all hardware methods available in the clinic, including the Fotona and Ulthera devices, all injection techniques.
Carries out a great deal of medical and diagnostic work with patients and the provision of various dermato-cosmetological services.
Diagnoses and treats diseases of the skin and nails (acne, rashes, lamination and fragility of the nail plate, keloid scars, wrinkles, flaccidity and sagging skin, cellulite, psoriasis, dermatitis, lichen, scabies, etc.). She is engaged in the treatment of severe and chronic skin diseases: allergic dermatitis, demodicosis, psoriasis, lichen, etc. Solves aesthetic problems (acne, comedones, wrinkles, cellulite, etc.). Advises on the selection of the correct skin care and recommendations for the selection of appropriate cosmetics.
PROFESSIONAL DEVELOPMENT
Takes part in Russian and international scientific and practical conferences and seminars on dermatovenerology, cosmetology and aesthetic medicine.
Anonymously
24.06.2021
When my daughter started having acne at the age of 14, she is already 20 and her skin is still in a terrible state. Of course, we went to the doctors, but we helped her at K + 31. There are untreated youthful acne, which my beauty pressed, went under the skin, and it turned out to be horror. That is, in place of the usual teenage trouble, a real problem came. Kazantseva prescribed a course of cleansing, advised what to drink. Now, thank God, everything is getting better, and even skin irregularities, which are actually scars, are also smoothed out. He says that in 1.5 years there will be almost nothing left. Thank God we found our doctor.
Annet florana
01.04.2021
I really like the cosmetology room in K+31. For me, it is important that a beautician has a medical education, and can really understand what happens to the skin. I have very light skin and always had a question with red spots, I thought that nothing could be done with superficial vessels. But cosmetologist Ekaterina Kazantseva helped me choose the right skin care cosmetics, though very expensive. After that, my skin became much better, and the consumption is small. It's good when the doctor focuses on you, and not just acts according to a template!