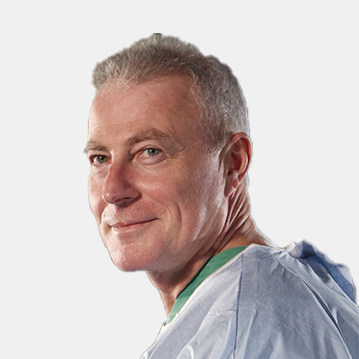 Pavlenko Kirill Alexandrovich
Urologist, Oncologist
Work experience:

40 years

Academic degree:

PhD

Reception at:

ул. Лобачевского, дом 42, стр.4
Make an appointment
Main information
Directions
Reviews
Education:
In 1980 he graduated from II MOLGMI them. N.I. Pirogova with honors.
In 1986-88 take training in clinical residency at the Department of Urology and Operative Nephrology II MOLGMI im. N.I. Pirogova (Head of the Department of Academician of the Academy of Medical Sciences of the USSR N.A. Lopatkin).
In 2006, he defended his thesis on small intestinal plasty of the bladder.
Further education courses:
Since 2009, he studied at the laparoscopic training centers in Elancourt and Strasbourg
In 2010, he underwent a monthly internship at the Heilbronn Clinic (Prof. Rassweiler)
Repeatedly visited leading European urological centers (Urology Clinic of the University of Leipzig, Prof. Stolzenburg, Tenon Hospital, Prof. Traxer, etc.).
In 2016, he studied at the Center for Robotic Surgery in Strasbourg.
Experience:
After completing his residency, he worked as a urologist at City Clinical Hospital No. 70, 67, and Veterans Hospital No. 3.
from 1995 to 2015 worked as a urologist
since 2006, head of the Department of Urology, Oncourology, Clinical Hospital No. 6 (hereinafter referred to as A.I.
Professional skills and possession of unique techniques:
surgical treatment of malignant neoplasms of the urinary tract and male reproductive system, laparoscopic and robotic surgery in urology
Professional development and achievements:
During the year, he performs more than 200 surgical interventions (laparoscopic and robot-assisted surgeries: nephrectomy, kidney resection, nephrorerectomy, adrenalectomy, pyeloplasty, ureterocystostomy, radical prostatectomy, radical cystectomy with various options for urinary derivation (both open and minimally invasive) operations).
On the dissertation topic, a monograph "Orthotopic enteroneocystis of low pressure" was published (in collaboration with prof. A.V. Morozov)
Published about 20 publications.
Two patents are registered: "A method for the treatment of superficial malignant tumors of the bladder" and "Device for the drainage of the bladder".