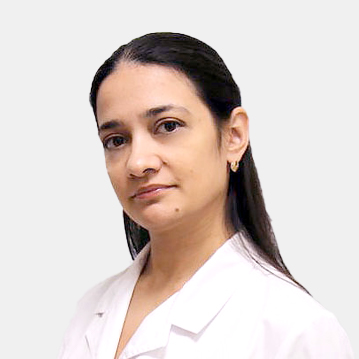 Penkova Lyudmila Borisovna
General doctor
Work experience:

16 years

Reception at:

1-й Колобовский пер. дом 4
Make an appointment
Main information
Directions
Reviews
Education:
1999 - 2005, Yaroslavl State Medical Academy (YAGMA), faculty of medicine, specialty "therapy"

Further education courses:
2005-2006, YAGMA, Department of Advanced Training
2009 YAGMA, Department of the Faculty of Continuing Education. Primary specialization is "general practitioner" (Yaroslavl). Internship in the specialty "Therapy" (Yaroslavl)
2011-2012 YAGMA, Department of Individual Postgraduate Education. Primary specialization "cardiology" (Yaroslavl)
2014 RUDN University, faculty of advanced training of medical workers. Further training in the specialty "General medical practice (family medicine) (Moscow)
Experience:
07.2012 - present time - Medical company MEDKORP LLC, Moscow. General doctor
09.2006 - 07.2012 - GKUZ YAO MSC YAZDA, Yaroslavl. District physician, general practitioner
07.2013 - present time - JSC MedSi Group of Companies (part-time), Moscow. General practitioner, home care unit
01/01/2017 - present time K + 31 MC Petrovsky Gates (part-time), Moscow. Therapist, outpatient
08.2013 - 12.2014 - Weatherford Holdings Rus LLC (part-time), Moscow. Medical Advisor
2012-08-07.2013 - MC Medisan (part-time), Moscow. Cardiologist
Anna
01.05.2021
Lyudmila Borisovna is the best therapist in my experience. Clear, professional and friendly. I highly recommend it.
Olga
16.02.2019
Lyudmila Borisovna is an excellent doctor, specialist and sincere person! The doctor explained everything in detail, reassured and prescribed the necessary treatment! And now I am healthy! Thank you very much!!!