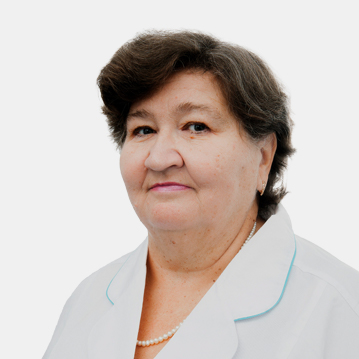 Vlasova Irina Dmitrievna
Functional Diagnostic Doctor
Work experience:

44 years

Reception at:

ул. Лобачевского, дом 42, стр.4
Make an appointment
Main information
Directions
Reviews
Education:
1977 - Lomonosov Moscow State University, specialty - neurophysiology.
TsIUV reflexology courses, advanced training courses in functional diagnostics including ECG and CAP, external respiratory depression.
Clinical Research Certificates.
Area of professional interests:
Functional diagnostics:
Professional achievements and recognition:
Four publications in foreign journals on the results of clinical trials from 2006 to 2010.
Irina
23.08.2017
Thanks to Irina Dmitrievna for the quick and accurate diagnosis! After the appointment of the study, I thought that I would have to go through more than one doctor to clarify the diagnosis and spend significant amounts, but Irina Dmitrievna Vlasova carried out the necessary diagnostics and immediately outlined the situation in great detail, calmly and confidently. I recommend to everyone, a very experienced and pleasant doctor.