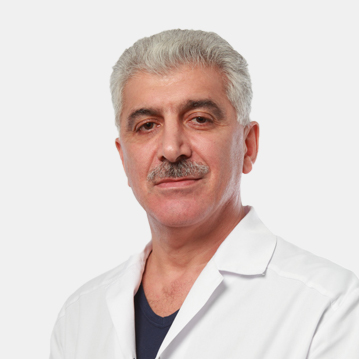 Meloyan Mkhitar Misakovich
Plastic surgeon
Work experience:

34 years

Medical category:

Врач высшей категории

Reception at:

ул. Лобачевского, дом 42, стр.4; 1-й Колобовский пер. дом 4
Make an appointment
Main information
Directions
Reviews
Education:
1986 - Altai State Medical Institute, specialty - surgery.
1986-1987 - Internship in surgery.
Further education courses:
1988 - "Emergency surgery of the organs of the chest and abdominal cavity", Barnaul.
1991 - "Vascular Surgery", Yerevan.
1995 - "General Surgery" Yerevan.
1996 - "Alternative methods of treatment of Chinese medicine" Shenyang, China.
1999 - "Aesthetic Plastic Surgery" Los Angeles
2000 - "Aesthetic plastic surgery", Moscow.
2004 - "Hair Transplantation Course", Prague, Czech Republic.
2005 - "Organization of the surgical service" Moscow.
2007 - "Mini-invasive phlebology" Moscow.
2008 - "Oral and Maxillofacial Surgery", Moscow
2011 - "Treatment and diagnosis of surgical pathologies of the abdominal organs"
2011 - "Primary specialization in reconstructive and aesthetic plastic surgery"
Area of professional interests:

1986-1991 - ambulance hospital in Biysk, department of emergency surgery;
1991-2004 - Head of the Surgical Department of Tashir Armenia;
Since 2000, after passing the primary specialization in "Aesthetic Plastic Surgery", Moscow, all types of aesthetic plastic surgeries have been carried out to date, with a constant increase in qualifications and participation in master classes by world experts in this field;
2004-2007 - Work as a leading plastic surgeon at the Medical University Center. N.I. Pirogova ";
2007 - primary specialization in phlebology, Moscow. Further development in this area with the study of American, German, French modern approaches to the treatment of varicose veins, using both traditional phlebectomy and minimally invasive methods (miniflebectomy, laser coagulation, sclerotherapy)
2008 - primary specialization in "Oral and Maxillofacial Surgery", Moscow;
2007-2012 - Work in State Clinical Hospital No. 31 "Health for You", as a plastic surgeon.